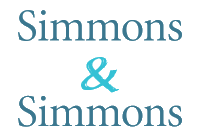 Simmons & Simmons LLP is a leading international law firm with offices in Europe, Asia and the Middle East. We take a long term view and time to understand the distinct demands that each client faces. Our approach means that we are consistent in the standard of excellence we bring to our service and flexible enough to build into each relationship meaningful value for our clients.
Our services include:
Advising on and drafting commercial contracts, such as: distributorship, agency and franchise agreements, sales agreements, joint venture agreements and supply/manufacturing agreements;
Projects, including: infrastructure, oil & gas, mining, buildings and renewable energy;
Corporate/M&A and Tax, including: takeovers, demergers and corporate restructurings;
Finance, including: asset/corporate/project finance and equity and debt capital markets transactions;
Litigation (both in court and in arbitration proceedings) of the largest and most complex (international), including investor state arbitration, anti-bribery, construction litigation, corporate crime and corruption.

Focus on Romania
We have extensive experience in dealing with clients operating in Romania and understand the challenges that may be faced in this respect. We have Romanian speaking lawyers in our team and understand the Romanian (business) culture. This enables us to offer tailor-made legal services to (international) companies who are doing business in Romania. Our experience includes:

Advising and litigating with regard to major roads and highway projects in Eastern Europe;
Advising the Romanian government with regard to the Nabucco Gas Pipeline project sponsored by OMV, RWE, MOL, Transgas, Botas and Bulgargaz which runs from Turkey through Bulgaria, Romania, Hungary and Austria;
Advising a Dutch company active in the automotive industry with several branches in Romania regarding the drafting of sales agreements, general terms and conditions and supply and manufacturing agreements;
Advising on policy frameworks for PPP transactions;
Advising on the incorporation (including corporate and tax structure) of subsidiaries in Romania and in the Netherlands;
Advising on agreements regarding the distribution of goods in Romania;
Advising on a joint venture between a Romanian and a non-Romanian entity.
Strong relationships with local Romanian law firms
Over the years we established strong relationships with Romanian law firms to provide integrated local and international legal services. This enables us to provide cost efficient and comprehensive assistance to our clients.